The low season officially started and therefore also our "improvement project" started today and that means, lots of work during the next weeks.
First on the agenda is renewal of the water system. The water delivery to the rooms needs improvement, so the whole resort is getting new water pipes and a complete re-plumbing. Of course we started at the start of the flow, new water pumps. Instead of just replacing our main water pump a new pump house is going to be built from where the new plumbing will be initiated. New water tanks are ordered and will be installed next. From there on the new pipes will find their way to every room and… the water system should be better than ever after that.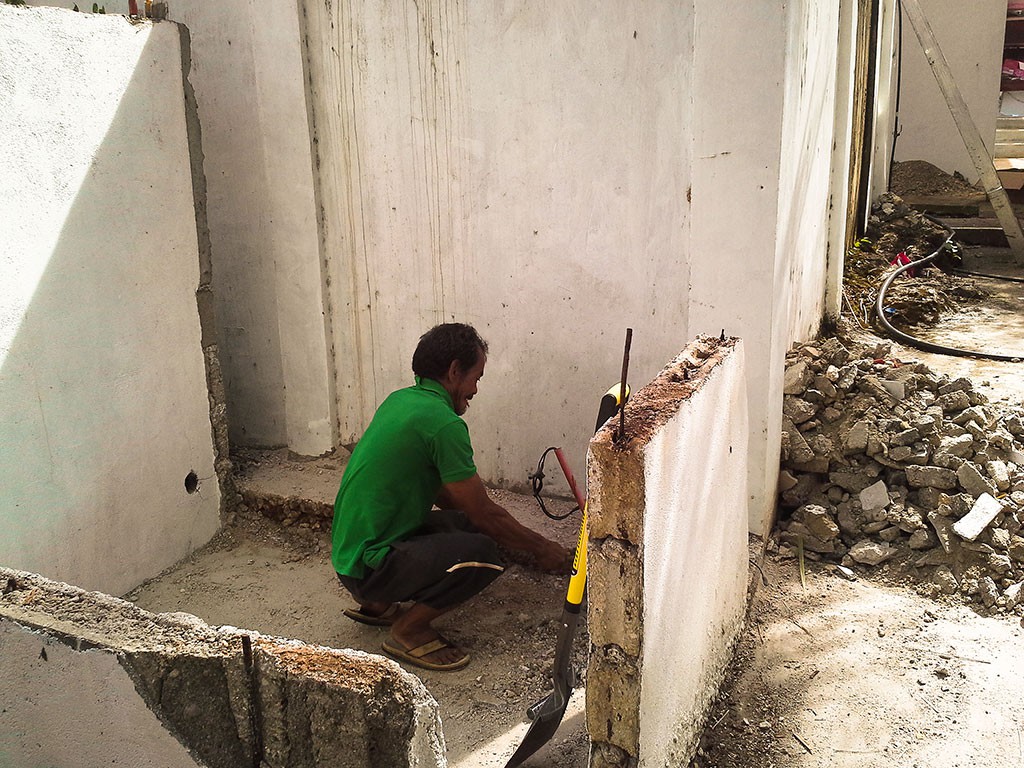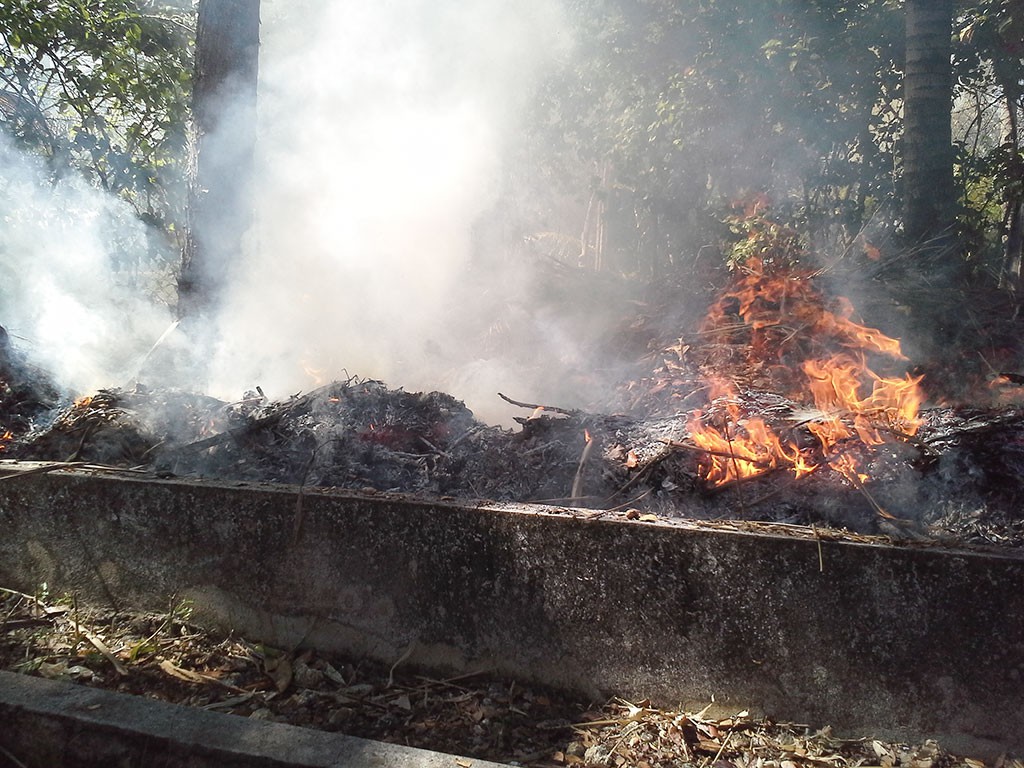 After the new water system a complete re-wiring of the electrical system is planned so we can work much easier with occasional power cuts. Fortunately power cuts don't happen so often here on the island, but when we are able to shut down the big electricity consumers in case of a power outage the rest will work much better and our guests will experience less inconvenience.
Next to the numerous fruit trees we have in our garden (there are Mango, Papaya, Guava, Tambis or water apple and Durian, just to name a few) we started another project: the reconstruction of our vegetable garden and plant-nursery. First thing first, also here, so fertilizing  the soil is the first job. We burn tons of leaves from our garden, mix the ashes with the soil combined with cow dung and we should have something good to work with. We will start sowing when the rains will start to fall and the heat will drop. We will keep you updated about the progress!!

This post is also available in: German