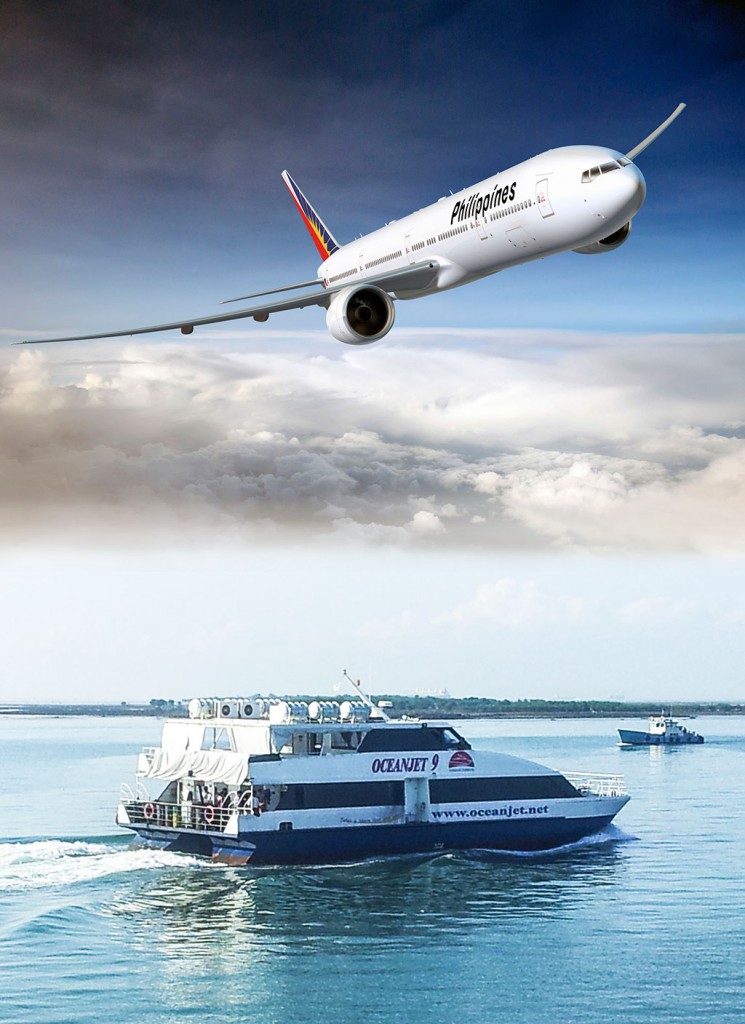 We can arrange your seamless transfer Bohol Cebu (vice-versa) through our partner agents.  Please find our transfer options and prices here.
From Manila
When you enter the Philippines in Manila, we recommend that you take any of the domestic airlines that serve Tagbilaran, Bohol's provincial capital. There are at least 9 flights daily that serve the Manila-Tagbilaran route with early morning and noon flights daily that take about 1 hour and 15 minutes.
From Cebu
When your flight takes you to Cebu, you may take any of a number of ferry companies that make more than 10 trips daily to Tagbilaran. Travel time for the fast ferries is about two hours.  Allow for at least one hour for the transfer from Cebu airport to the ferry terminal in Cebu. There is also an island airline service from Cebu to Tagbilaran that takes around 30 minutes.
We can organize a hassle free  transfer from Cebu Airport to the Ferry Terminal. Your driver will pick you up from the airport, buy your ferry tickets and drop you off at the Terminal entrance.
From Tagbilaran
From Tagbilaran you can take a taxi to Blue Star Dive & Resort or take the public bus. The public bus trip will take 3-4 hours, depending on the (time of the) day. There are no official stops, the bus will stop for anyone standing on the side of the road that wants to get on the bus. A taxi will obviously get you a much quicker journey; you will need to negotiate a price with the driver.
We can organize your transfer from Tagbilaran Airport of Ferry Terminal, your driver will be waiting for you at the exit and will take you safely to Blue Star Dive & Resort. This trip will take between 1,5 and 2 hours.
This post is also available in: German