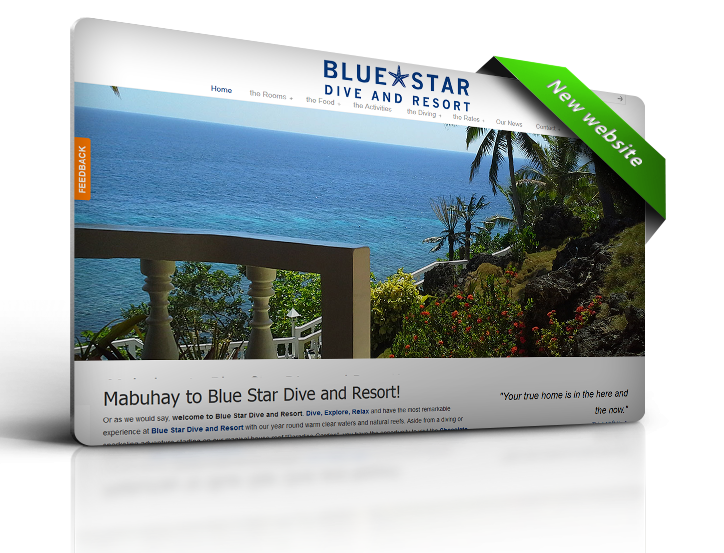 As part of the new face of Blue Star Dive & Resort our new website was launched today. Lots is going on at Blue Star Dive & Resort, upgrading, renovation, seasonal maintenance and extensions. Details are being added to all our rooms, some public buildings needed some renovation and maintenance and an extension in the form of a photo-room is going to be build in our Dive Centre. The Photo-room will be air conditioned and fitted with compressed air blow guns to dry the camera housings and power outlets to re-charge the camera and strobe batteries.
Some other extra features will be added to our resort, but for now we will keep that a secret. The only thing we can say about it is that is will be awesome and exclusive to Blue Star Dive & Resort!
Keep our news section in your bookmarks and find it out here first!
This post is also available in: German