Cruise out in our speedboat to catch sight of up to 7 species of Dolphins & Pilot Whales. If you leave at 5am Dolphins are almost guaranteed, later trips are possible however the chance of finding Dolphins decreases.
If you are lucky enough to be staying at Blue Star Dive & Resort during a full moon, Dolphins and Pilot Whales routinely visit our House Reef in the morning. In that case you can relax with a cup of coffee or tea and do the Dolphin Watching from our cliff-side Restaurant.
The tour departs Blue Star Dive & Resort at 5:30am and returns before breakfast.
Included:
Availability:
Minimum number of participants: 1
Pre-booking not available.
Blue Star Dive & Resort might postpone/cancel the trip due to unsuitable weather.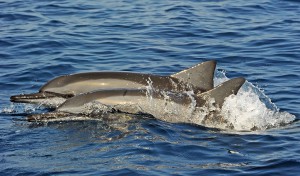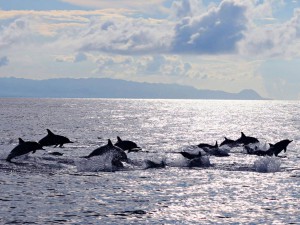 This post is also available in: German