(one of) the best Bohol Restaurants
If you were looking for one of the best Bohol Restaurants, you just found it. Our resort restaurant, Villa d'Anda, is situated in the main building of the resort. In daytime there is a stunning panoramic view over the Bohol Sea from every table. Because the restaurant is completely open it gives our slogan "Time2breathe" an extra dimension. Sitting in the shade with a cool sea-breeze savouring the amazing food from our top chefs and enjoying the view is pure holiday enjoyment.
Everything Fresh
Our chefs use only the fresh locally grown ingredients . Everything you will get on your plate is home-made, even the bread and the yoghurt. This gives that extra bit of refined flavour to our dishes, you will love it!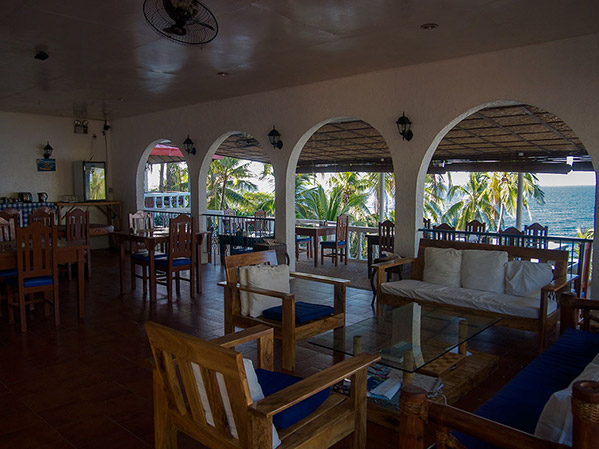 Gourmet Menu
In the evening, when you are not distracted by the view, our chefs will treat you with their Gourmet Dishes. Every evening they show-off their skills and cook their highly perfected special dishes for you to enjoy. On our menu you find a wide choice of Filipino, Asian and European dishes and you have always a choice of meat, fish or vegetarian. Do you have any dietary requirements? Just let us know and everything will be alright.
Pizza Night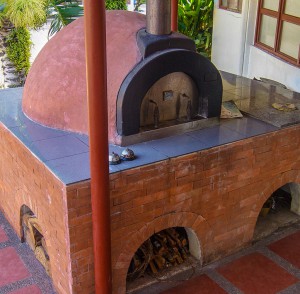 On Wednesday evening we have our famous Pizza Night. Tables are situated around the pool and in the restaurant and our acoustic House Band will play a great mix of Filipino and English songs. When you are lucky, some of our staff are pretty good singers and they might sing a few tunes for you.
We have a wide range of pizza's for you to try… with meat, fish or vegetarian. You can even mix 2 of your favourite pizza's on 1 and order half/half!
Take away
Are you staying in one of the other hotels in the area? No problem, our restaurant is open for everybody and on Pizza Night we also can make you pizza's to take out.
This post is also available in: German