Next to the tours described on the previous pages we offer you a full menu of different other tours and activities.
Kayaking, Wall Climbing, ATV driving, Trekking, Cave exploring or riding a bike over a zip-line, just to name a few. Your holiday on Bohol will be far from boring!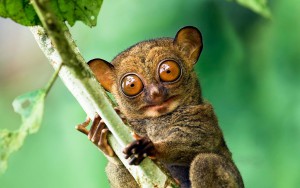 We also have some exclusive trekking trips with a chance to see Tarsiers and Flying Lemurs. You will go on a private bush walk with one of our private guides, enjoy the forests around Anda and learn about the endemic vegetation and animal life. Your guide will explain you which plants the local people use already for decades as herbs and medication. He will try to find some interesting animals, including the Tarsier (the world's smallest primate) and the Flying Lemur.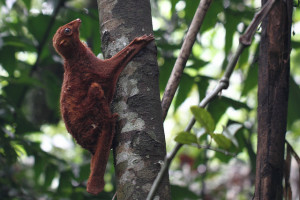 The Philippine Flying Lemur (locally known as kagwang or Colugo) is endemic to the southern Philippines. Its population is concentrated in the Mindanao region and Bohol. Colugos live in heavily forested areas, living mainly high up in the trees in lowland and mountainous forests or sometimes in coconut and rubber plantations, rarely coming down to the ground. Although called a Flying Lemur, it cannot fly and is not a Lemur. It has a wide head with strong jaws for increased bite strength, small ears, and big eyes specially adapted for its nocturnal lifestyle. The large eyes allow for excellent vision which the Colugo uses to accurately jump and glide from tree to tree. It's eyes are not typical of mammals, suggesting this is a primitive species on par with other nocturnal mammals, specifically nocturnal primates. Their most distinctive feature is the membrane of skin that extends between their limbs and gives them the ability to glide long distances between trees.
Tours can be unavailable or cancelled due to weather conditions or other conditions not controlled by Blue Star Dive and Resort.